UPDATE: A federal appeals court has ruled that the federal student debt relief program may not have proper authorization, and has requested a review which will delay processing of your application. You can still complete an application online, receive an automated email confirming your application was received, but the processing of the application will not occur until the federal court case is resolved favorably.
Individuals with student loans making less than $125,000 can apply for up to $10,000 of debt relief, or as much as $20,000 if they were also Pell Grant recipients, by completing the federal online application form. No documents are required to upload, just basic information like your name, email address, and Social Security number. You should receive a confirmation email once the application is submitted, and your student-loan company will notify you once the relief is processed. The application is available online in English and Spanish.
A preview of the application was released as a pdf earlier in the month, which you can still download, and use to practice completing the online form.
[doc id=62061]
You can find more resources related to financial assistance by selecting the "Financial Resources" option from the dropdown tab on our Social Service "Utilization Library" page.
-AMAZONPOLLY-ONLYAUDIO-START- You can find links to the resources mentioned in this episode with the written version of this story on our website at cincinnati, dot, united resource connection, dot, org. You've been listening to the Hamilton County Ohio Social Service News, now available as a podcast on Amazon Music, Audible, and iTunes. If you have social service news to submit to this podcast, visit cincinnati dot united resource connection dot org. Once there you can also subscribe to get a free summary of the past week's social service news stories emailed to you every Saturday morning. So visit us online to discover more social service news and resources. -AMAZONPOLLY-ONLYAUDIO-END-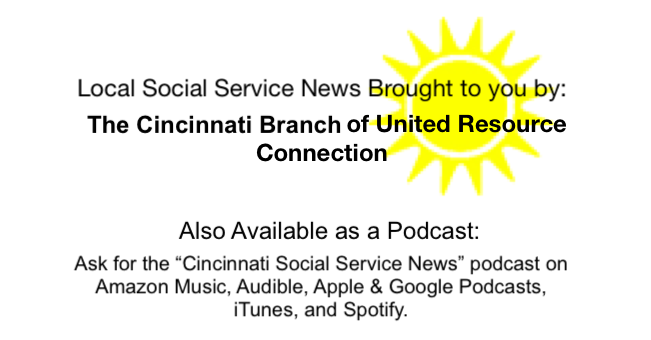 Shared by: United Resource Connection October 17, 2022

Tags: Archive