The U.S. Department of Veterans Affairs (VA) offers an 8 page pdf that summarizes the benefits available to families of veterans. There are a number of programs available to families of veterans, including programs to serve these families even after the veteran has died. The pdf can help families identify and connect with these helpful programs.
The VA also provides a supplemental toolkit for families to use for burial planning and beyond, called the Survivors and Burial Benefits Kit. This supplemental toolkit provides direction for pre-need planning and record storage. The toolkit can help families begin to collect and record all the information needed to connect with VA services.
You can find more veteran resources by selecting the "veteran resources" option from the dropdown tab on our Social Service "Utilization Library" page.
-AMAZONPOLLY-ONLYAUDIO-START- You can find links to the resources mentioned in this episode with the written version of this story on our website at cincinnati, dot, united resource connection, dot, org. You've been listening to the Hamilton County Ohio Social Service News, now available as a podcast on Amazon Music, Audible, Apple & Google Podcasts, iTunes, and Spotify. If you have social service news to submit to this podcast, visit cincinnati dot united resource connection dot org. Once there you can also subscribe to get a free summary of the past week's local social service news stories emailed to you every Saturday morning. So subscribe to our e-newsletter and podcast, and visit us online to discover more social service news and resources. -AMAZONPOLLY-ONLYAUDIO-END-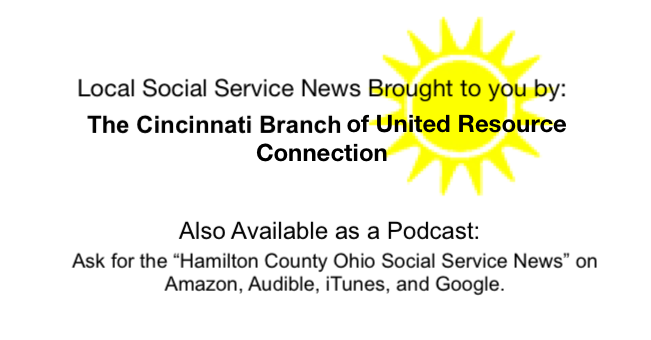 Shared by: United Resource Connection November 16, 2022

Tags: Archive